Sustainability is on everyone's mind, but for it to have more than just a marketing purpose, a coherent approach is needed. One of the problems is, that there is no clear and correct definition of sustainability. Often, little efforts are made to pursue integrated approaches, which leads to missing comprehensive and coherent sustainable strategies.
Thus, the problem of "Greenwashing" arises, i.e. individual products or activities are presented as sustainable, which leads to deception among consumers and investors and deflects from real sustainable benefits.
Avoiding Greenwashing is a major challenge in any sustainability strategy and is at the heart of MainSky's sustainability efforts.
In order to make sure that greenwashing is avoided, MainSky's sustainability approach combines exclusion principles, optimization of the ESG score, and requires a positive ecological impact of the investment. In this way, different aspects of the sustainability issue are linked and isolated solutions are avoided. As a result, very high sustainability scores can be achieved, as is the case with our two mutual funds.
0
Automobiles
Average passenger car (Germany)
---
0
Households
One-Person-Household (Germany)
In our online impact report, we provide transparent and up-to-date information on the specific impact of your investment in our MainSky Green Bond Fund.
CO2e Impact: secured savings of the issuers of the MainSky Green Bond Fund
Cars: Average car, documentation German Bundestag
One-Person-Households One-person households according to BMU calculation
Our family has been working with MainSky for many years – the exchange is always inspiring and MainSky excels at filtering the relevant things and getting to the heart of them, despite the increasing complexity in our world. The results are correspondingly impressive.
In over a decade of cooperation, MainSky has brought our portfolio safely through all market phases with foresight and smart active portfolio management. In addition to the processes and people, we are also convinced that MainSky, like us, actively and meaningfully lives the topic of sustainability.
More and more investors are shifting their focus to sustainability and impact strategies with the aim of making their portfolios greener and contributing to a better world.
Our two mutual funds MainSky Active Green Bond Fund and MainSky Macro Allocation Fund are an ideal tool for this purpose, as they have very high sustainability ratings and are among the best in their peer groups.
Our balanced fund solution with a maximum equity component of 75%
Among the top 15% of its peer group in Morningstar's sustainability rating.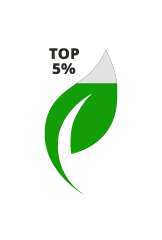 Flexible bond portfolio, which participates in the opportunities of the growth market "Green Bonds" through active management
Achieving a measurable positive contribution to improving the environmental sustainability of the economy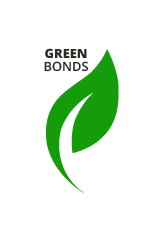 Since 2001, our company has stood for bank-independent asset management with a focus on family assets, foundations and institutional investors. We are specialists in the investment of liquid assets and follow a clearly structured investment process, which has led to consistently good results in our portfolios. In addition to our two mutual funds, we offer investment strategies individually tailored to our investors.