Our balanced fund solution with a maximum equity component of 75%
Among the top 15% of its peer group in Morningstar's sustainability rating.
Flexible bond portfolio, which participates in the opportunities of the growth market "Green Bonds" through active management
Achieving a measurable positive contribution to improving the environmental sustainability of the economy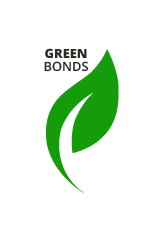 Responsible & Sustainable
We also review our investments according to ethical, social and sustainable criteria. The MainSky principle is to exclude critical investments and - if possible - to achieve a positive ecological impact. For this purpose, the MainSky sustainability policy is available for our individual mandates since 2017 and applied to the MainSky Macro Allocation Fund.
Green Bonds
Green Bonds are an essential instrument of MainSky's understanding of sustainability - Green Bonds are fixed-interest securities whose proceeds are used exclusively for projects or activities that serve ecological purposes. They are an instrument of "impact investing", thus making a measurable contribution to the ecological sustainability of the economy.